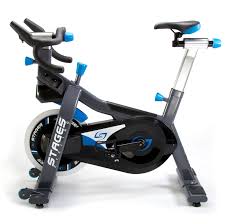 Club Actief is hét IndoorCycling centrum in Den Bosch. De IndoorCycling lessen (voorheen: Spinning) vinden al sinds jaar en dag plaats bij Club Actief, met enthousiaste deelnemers uit Den Bosch, maar ook uit Haarsteeg, Vlijmen, Vught, Cromvoirt, Empel , Rosmalen en Empel. Onze Cycling-instructeurs hebben jarenlang ervaring. De lessen staan prominent op het lesrooster, zodat je voldoende mogelijkheid hebt om een les te volgen.
Iedereen kan het
IndoorCycling* is de groepstraining met stationaire fietsen, geschikt voor mannen én vrouwen, voor jong en oud, getrainden of minder getrainden. Kortom: geschikt voor iedereen die plezierig en effectief wil werken aan zijn of haar conditie. IndoorCycling* is zo eenvoudig en daarom zo herkenbaar en fijn om te doen.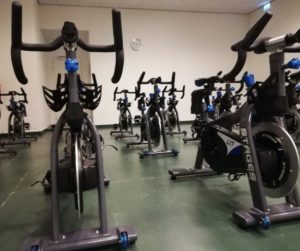 Als deelnemer bepaal je zelf je eigen weerstand en de intensiteit van je training. Maar de instructeur zorgt er wel voor dat je het beste uit jezelf haalt! Goed gekozen muziek uit verschillende stijlen zorgt voor een atmosfeer die je stimuleert en motiveert.
Kom snel langs en doe mee. Al na één trainingstocht van een klein uur, begrijp je onmiddellijk waarom zoveel duizenden mensen overal ter wereld wild enthousiast zijn over IndoorCycling*.
Stap op die fiets en voel weer hoe leuk trainen kan zijn!
*) Spinning heet nu IndoorCycling; andere naam, zelfde uitdagende les.