Met fitnesstraining kun je je spieren verstevigen, je kracht vergroten of gewoon fit en gezond blijven. Het voordeel van fitness is, dat je kunt trainen op variabele tijden. Je bent niet afhankelijk van een bepaald tijdstip; je kunt komen trainen wanneer je wilt, binnen onze openingstijden. In ons fitnesscentrum hebben wij fitness- en cardioapparatuur van Technogym.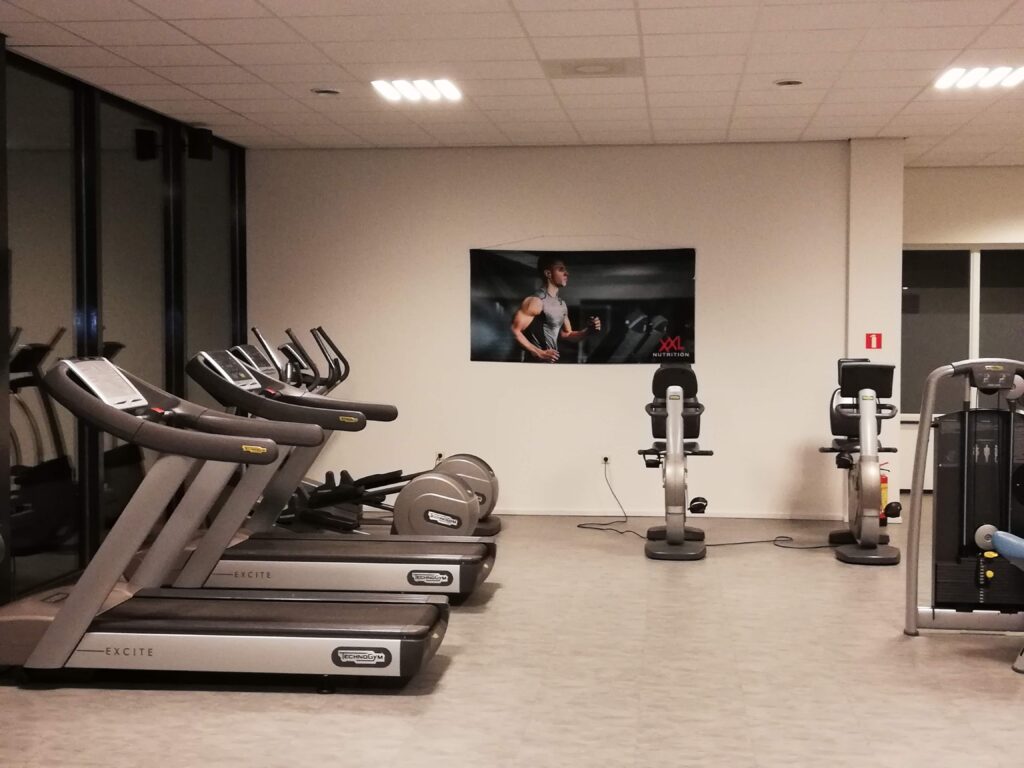 Cardiotraining
Wil je graag fit worden, meer uithoudingsvermogen of afvallen? Dan is cardio-fitness perfect voor jou! Cardiorespiratoire uithoudingsvermogen is een ander woord voor uithoudingsvermogen. Oftewel: de conditie van je hart en longen. Bij Club Actief kun je met verschillende vormen van cardiotraining aan de slag, zoals roeien, fietsen, lopen of crosstrainen.
Krachttraining
Krachttraining is het trainen met gewichten of weerstand om sterke spieren op te bouwen. Club Actief heeft een ruime keuze uit apparaten en gewichten, waar je mee aan de gang kunt gaan.
Variëren
Er zijn oneindig vele trainingsvariaties mogelijk, waardoor trainingen nooit meer saai of vervelend zijn. Steeds nieuwe combinaties, steeds nieuwe uitdagingen, steeds vernieuwend fitnessplezier. Als je wilt stellen we samen met jou een workout samen, waarmee jij op jouw niveau aan de slag gaat.
Onze gym biedt ruimte
Fitnessen kun je overal in Den Bosch en omgeving. Club Actief onderscheidt zich door de ontspannen en persoonlijke sfeer. We hebben een grote gym, waar je relaxed en met voldoende ruimte je training kunt doen. De afstand tussen de toestellen en de losse spullen voor de functionele training is zeer ruim bemeten. Kortom: bij ons heb je de ruimte zit je niet op elkaars lip.